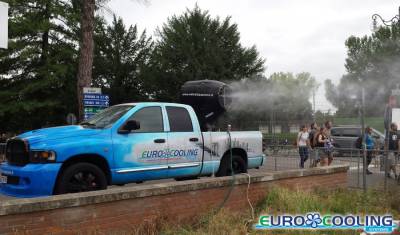 Euro Cooling System, during its activity, has developed misting solutions for major events such as concerts, sports events, advertising presentations, subways of Milan and Santiago de Chile, occurences like the swimming World Championships in Rome in 2009, Latin Americando of Assago (MI), vip areas of Beach Volleyball championships, the tour of Italy, the Fitness Fair (FI), Milan Beach and many others, offering its customers customized solutions, according to their needs.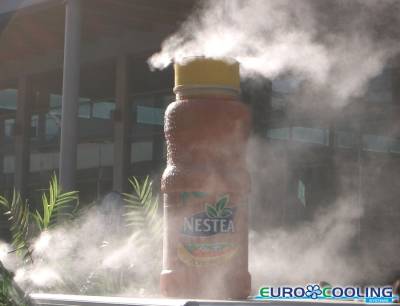 For trade fairs or advertising campaigns, nebulization, integrated in big posters, inflatable arches or relaxation areas, offered the product or brand to advertise, as well as a high visibility, the service to refresh the public or distribute essences which have contributed to the storage of the message transmitted. Nestea, Nivea, Bilboa, Coca Cola, Red Bull Algida, Absolut Vodka, Seat, are some brands that have been using the Euro Cooling misting systems to enhance their advertising campaigns.
Our experience allows us to propose innovative solutions, effective and high-impact, achievements studied in both technical details and security, integrating them into the product. Whatever may be your idea, we will do everything possible to realize it!