Euro Cooling System produces and sells professional misting systems which are mainly used for humidification of wine cellars, industrial halls, outdoor cooling, dust suppression, special effects, humidification of fish, fruits and vegetables in supermarkets and various other applications.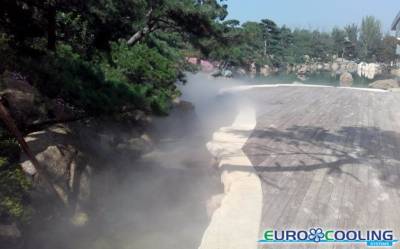 We boast a unique executive experience in the field of nebulization high and medium pressure misting systems, as well as ultrasonic nebulizers. Our systems have evolved over the years and the continuous expansion of the industry has allowed us to design and implement customized solutions for the most varied applications.
Our direct production of misting systems is located in Coriano (RN), we use only selected components and of high quality Made in Italy, maintaining very competitive prices. Our technical support has built up extensive experience in the field of nebulization with thousands systems installed in Italy and in the world to as many satisfied customers.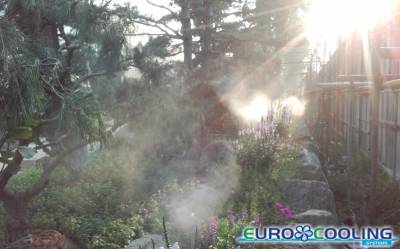 Cooling of industrial halls, outdoor nebulization for bars, restaurants, hotels and beach clubs, humidification of greenhouses, humidification of wine cellars, refrigerators, paper mills, wood industry, air handling units, dust abatement systems for quarries, galleries , construction sites, deodorization in landfills, dust suppression on machines, equipment for odor control, spreading anti parasites or pesticides in greenhouses, cooling in stables and farms, mist for spectacular effects in the landscape, fog systems for amusement parks, big events or promotional campaigns, pre-cooling the molds or air handling units, misting systems for boats are some of our achievements which have us allowed to reach excellent results in the nebulization sector.